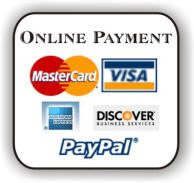 It's EASY to get your Title 24 Calculations & Report
1. Call us Toll Free (916) 247-4642
2. EMAIL a set of your plans
3. We will send you payment request through Pay Pal (You do not need a Pay Pal account)
4. We will email your Title 24 Report directly to you
5. You will need to print out 2 copies for the Building Department


· MOST RESIDENTIAL TITLE 24 REPORTS ARE DELIVERED TO YOU VIA EMAIL WITHIN 48 HOURS.
· NON RESIDENTIAL/COMMERCIAL TITLE 24 REPORTS TYPICALLY TAKE 72 HOURS
Our professional Title 24 consultants will assist with all of your Residential and Commercial Title 24 reports & energy calculation reports & requirements throughout California. A Title 24 energy report is a necessary document that is required in the state of California if you are looking to obtain & Residential or Commercial Building Permit, whether it's for: New Construction, Remodel, Renovation or Addition.


HAVE QUESTIONS OR CONCERNS?
WE WOULD LOVE TO ANSWER ANY QUESTIONS YOU MIGHT HAVE REGARDING YOUR TITLE 24 NEEDS. PLEASE FEEL FREE TO CALL AND DISCUSS YOUR PROJECT WITH ONE OF OUR FRIENDLY STAFF WHO WILL BE ABLE TO ASSIST YOU WITH YOUR RESIDENTIAL OR NON RESIDENTIAL COMMERCIAL TITLE 24 REPORTS & ENERGY CALCULATION NEEDS. TOLL FREE (916) 247-4642

WE PERFORM RESIDENTIAL TITLE 24- NON RESIDENTIAL/COMMERCIAL TITLE 24 & INDUSTRIAL TITLE 24 FOR THE ENTIRE STATE OF CALIFORNIA.
What we need from you to complete your Title 24 Calculations & Energy report:
Project Address

Scope of work- New Construction, Remodel, Addition, New Windows ETC

The orientation of NORTH

Floor plan showing locations/sizes of windows and doors

The square footage of project.

Heating and cooling equipment type.

Project Designer's name, address, and phone (It can be the owner or Contractor)
What you will receive:
When you receive the Title 24 energy report, you will need to print 2 copies on 8 ½" x 11" in color.
California's Energy Efficiency Standards for
Residential and Nonresidential Buildings
Title 24, Part 6, of the California Code of Regulations

The Energy Efficiency Standards for Residential and Nonresidential Buildings were established in 1978 in response to a legislative mandate to reduce California's energy consumption. The standards are updated periodically to allow consideration and possible incorporation of new energy efficiency technologies and methods.

2013 Standards - Went into effect July 1, 2014, and supersede the 2008 Standards. Projects that apply for a building permit on or after this date must comply with the 2013 Standards.


California's building efficiency standards (along with those for energy efficient appliances) have saved more than $56 billion in electricity and natural gas costs since 1978.

The current 2013 standards may be downloaded from the Web pages listed above, or to obtain a hard copy, contact the Energy Commission's publications unit at 916-654-5200.


Our California Title 24 energy consultant professionals offer energy calculation assistance for the following projects:

RESIDENTIAL TITLE 24: Custom Homes, Remodels, Additions, 2nd story Additions, Casitas, In Law quarters, Pool Houses, Kitchen Additions & Remodels, Garage Conversion.



NON RESIDENTIAL/ COMMERCIAL TITLE 24 Tenant Improvements, Franchise Build Outs, Restaurants, Church Construction, Medical Facilities, Dental Complex, Surgery Centers, Hospital Construction, Night Clubs, Hospitality, Motels, Hotels, Retail Construction, Strip Malls, Office Complexes.

GOT QUESTIONS OR NEED TO DISCUSS YOUR COMMERCIAL TITLE 24 PROJECT?

CALL US TOLL FREE (916) 247-4642 or EMAIL

We provide Commercial & Residential Title 24 Calcs & energy reports to ALL California cities including: San Diego, La Jolla, Ramona, Escondido, Carlsbad, Laguna Beach, Laguna Hills, Newport Beach, Long Beach, Huntington Beach, Irvine, Tustin, Anaheim, Orange County, Riverside, Palm Springs, Hollywood, Los Angeles, Pasadena, Beverly Hills, Hermosa Beach, Manhattan Beach, Malibu, Santa Barbara, Bakersfield, Fresno, Modesto, Stockton, Tracy, Sacramento, Grass Valley, Davis, Woodland, Placerville, Auburn, Vacaville, Berkeley, Oakland, San Francisco, San Jose, Santa Rosa, Santa Cruz, Salinas, Monterey, Carmel, Rohnert Park, Fort Bragg, Mendocino, Red Bluff, Redding.